PLEASE NOTE: FGPC's kayak and SUP services are made by advance on-line reservations for members of our Extraordinary Access Kayak and SUP program only. No drop-ins are permitted at FGPC during BC's phase 1, 2 and 3 COVID-mitigation protocols.
Our Kayak / SUP EAP memberships will be continue all winter (with a small break over the Christmas holidays).
Complete the form below if you're interested in monthly kayak / SUP subscription access. 
---
FGPC and COVID-19
FGPC's 2020 summer season is affected by COVID-19, and program changes should be expected. CLICK HERE for details about how FGPC is addressing programs and events for the coming season.
*Kayak and SUP access is available through FGPC's EAP Kayak Access Program.*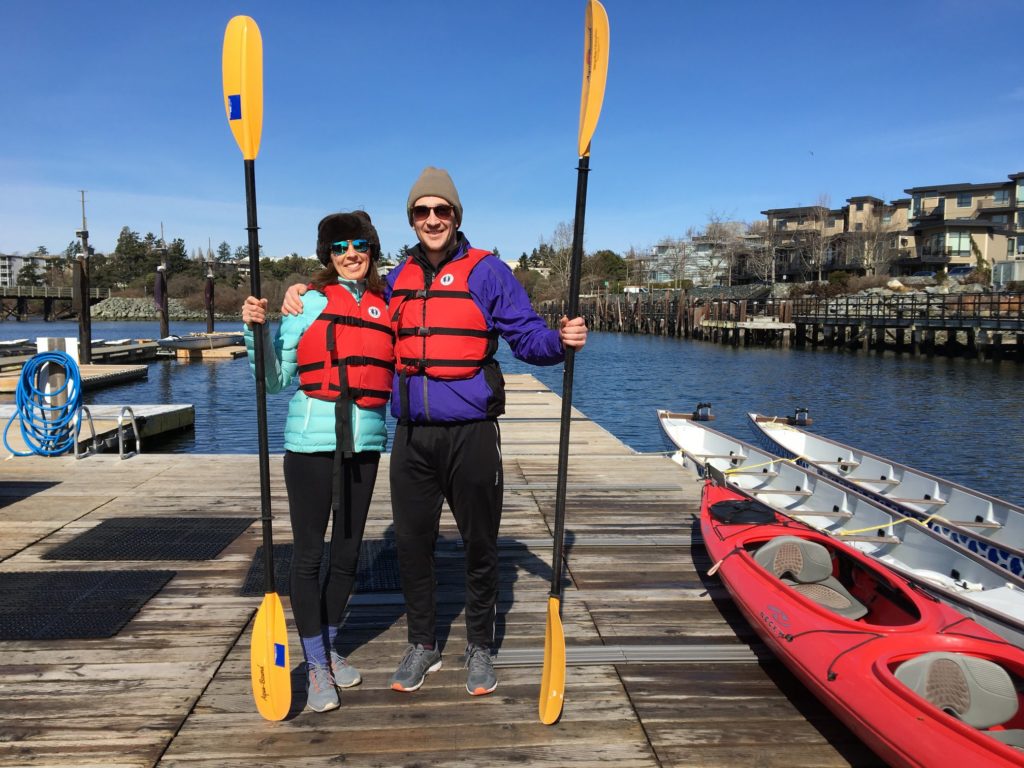 Please note: FGPC's kayak and SUP EAP access bookings are made by advance on-line reservations only. No drop ins permitted during BC's phase 1, 2 and 3 COVID-mitigation protocols.
Individual, family, group kayak and standup paddle adventures are a great way to experience the Gorge waterway and the Victoria Harbour. We supply the necessary safety equipment, paddles and we orient you to the kayak or SUP and our local waterways.
Please note that we have restrictions on our boat usage if winds are above 35km per hour; other conditions or circumstances may reduce the availability of equipment during certain weekday hours; call 24-48 hours ahead for updates on availability — and subscribe to our dock notification service, which alerts paddlers to conditions that may curtail or close paddling activities. Click HERE to subscribe to this free service.
Email kayak@fgpaddle.com for more information, or contact the office at (778) 432-3472.
Note: Minimum age of 19 is required, unless accompanied by parent or guardian, where minimum age is 6.
---