---
FGPC and COVID-19
FGPC's 2020 summer season is affected by COVID-19, and program changes should be expected. CLICK HERE for details about how FGPC is addressing programs and events for the coming season.
*Kayak and SUP Rentals are CLOSED until further notice.*
In the event that conditions permit a safe resumption of programming, rentals will resume and the information below will apply.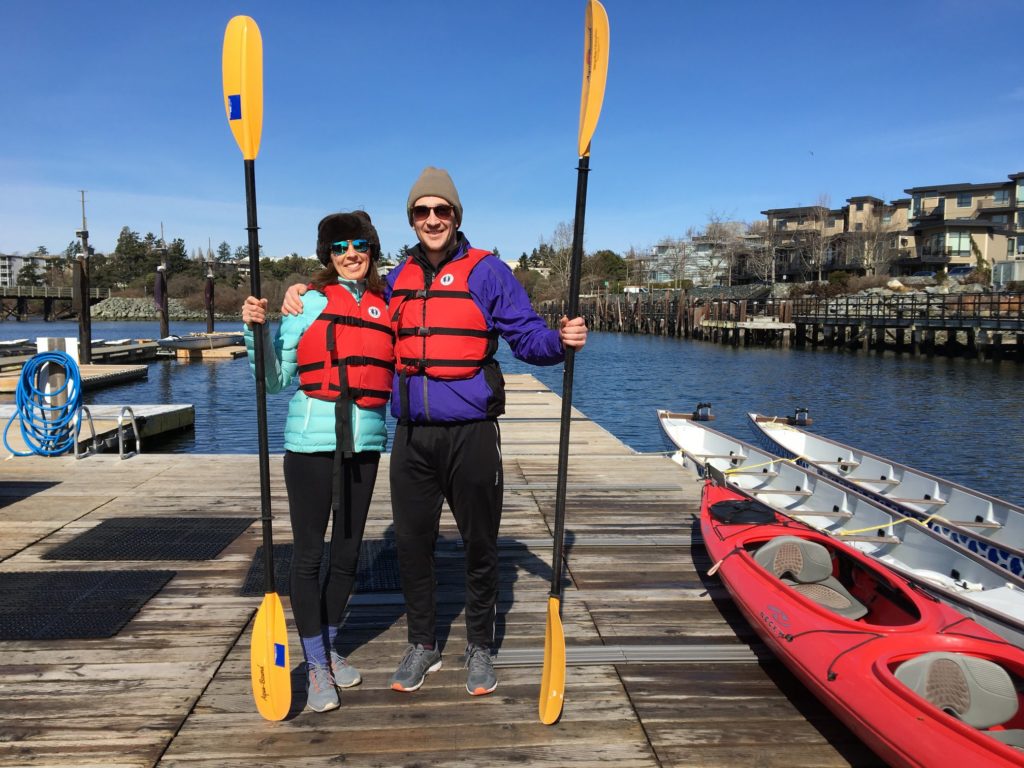 2020 Kayak and SUP rental hours are:
March 15 – October 15
Monday through Friday – 11:00am to 5:00pm
Saturday and Sunday – 9:00am to 4:00pm
Weekday Rentals must return by 5:00 pm, and Weekend Rentals by 4:00pm

Please note: Our rentals are first-come, first-served and we do not take reservations
Rentals are CLOSED for the following events:
Victoria Dragon Boat Festival: August 7-9, 2020
Individual, family, group kayak and standup paddle adventures are a great way to experience the Gorge waterway and the Victoria Harbour. We supply the necessary safety equipment, paddles and we orient you to the kayak or SUP and our local waterways. Kayak and SUP rentals are available from 15 March to 15 October.
Pricing for Kayaks / SUP Rental
All pricing includes GST:
Youth*/Adult
1 Hour
2 Hours
3 Hours
1 Hour Lunch Hour Special
(11:30 am – 1:30 pm weekdays)
Single
$25
$40
$55
$22
Double
$35
$60
$80
Children*
1 Hour
2 Hour
3 Hour
Single
$15
$25
$30
*Youth (aged 13 to 18) and children (12 and under) must be accompanied by an adult. Kayak and SUP availability is first come, first served basis. Check with boathouse for more details.
Season Passes
For the avid kayaker and stand-up paddler, season's passes provide near unlimited access (one rental per day, based on availability and subject to group bookings) to our kayak and SUP fleet at a fraction of the cost of owning and storing your own boat. Season's passes are priced at $300 per season (including GST) and are available to the public from 15 March through 15 October.
One Month Passes
Our one month pass provides near unlimited access (one rental per day, based on availability and subject to group bookings) to our kayak and SUP fleet for one month beginning April and continuing until the end of August. The price of our One Month Pass is $100 + GST. Passes run from the first to the last day of each summer month. Passes purchased after the beginning of the month expire at the end of the particular month and are not pro-rated.
Click here to register and purchase Season's or Monthly Passes.
Terms and Conditions of passes:
Kayak/SUP introductory session, including how to properly use safety equipment

Access to our fleet of Kayaks and SUPs (restrictions on availability apply)

PFD ("life jacket"), paddle and required safety equipment are included
FGPC now offers pass holders the ability to reserve. One-month pass or a full season's pass holders can now check our booking schedules to select the best times that suit your needs for paddling. You can reserve a kayak any available time calling our office at (778) 432-3472 and speaking with a dock commander.
Please note that we have restrictions on our boat usage if winds are above 35km per hour; "kids camps" and group bookings may reduce the availability of equipment during certain weekday hours; call 24-48 hours ahead for updates on availability.
Email kayak@fgpaddle.com for more information, or contact the office at (778) 432-3472.
Note: Minimum age of 19 is required, unless accompanied by parent or guardian, where minimum age is 6.
---