Fairway Gorge Paddling Club Kids Camp 2019

Registration is now open, see below!
FGPC offers two age groups to better suit the needs of participants, maintaining challenge and interest through all experience levels and all ages.
Kids Paddling Camp 6-10yrs
Become a paddling kid! Young paddlers learn and continue to develop basic paddling skills in a fun and safe environment. Explore the Gorge waterway and Victoria Inner Harbour in a variety of different paddle craft including sea and sprint kayaks, outrigger canoes, dragon boats and stand-up-paddleboards. We offer outstanding instruction provided by experienced and enthusiastic Coaches.
Camp activities include: group paddles, a trip to the Crystal Pool, lunch at the park, skills acquisition, games and activities, relay races, paddling crafts, games, and pizza lunch!
Youth Paddling Camp 11-15yrs
We offer youth development camps to kids 11-15 years old. These camps welcome beginners as well as more experienced paddlers who wish to develop technical skills and build sportsmanship and teamwork on the water. Learn self and team rescue skills in sea kayaks and outrigger canoes, while adventuring farther up the Gorge waterway and into the Victoria Inner Harbour on stand-up-paddleboards, and in dragon boats and sprint kayaks. Through games, activities and longer water time sessions, this group will enhance their on-water confidence and skills with the guidance of our team of competent and enthusiastic staff.
Camp activities include: group paddles, a trip to Crystal Pool,  lunch at the park, skills acquisition games and activities, small boat experience, pizza lunch, and small group technical coaching.
Prerequisites: enthusiasm to learn new sports!
Camp Hours : 9:00am to 4:00pm
Pre- and post-care available from 8am to 9am and 4pm to 5pm daily.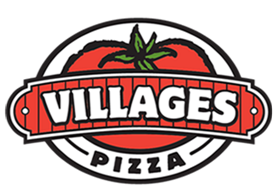 Note:  When camps fill up we remove the option from the form.  If it's listed, there's still space.
Watersports camps are tax exempt.
Villages Pizza is a proud supporter of Kids Camps
---
Registration
Complete and submit  the "Buy Now" button below.
Please register each child separately.
We will contact you in the new year to obtain detailed contact and health information.
If you have any questions, please contact us at kidscamps@fgpaddle.com