FGPC and COVID-19
FGPC's 2020 summer season is affected by COVID-19, and program changes should be expected. CLICK HERE for details about how FGPC is addressing programs and events for the coming season.

Fairway Gorge Paddling Club Kids Camp Summer 2020
Your kids will have fun and adventure this summer at the Fairway Gorge Paddling Club's Kids Water Sports camp!
FGPC offers two age groups to better suit the needs of participants, maintaining challenge and interest through all experience levels and all ages.
Kids Paddling Camp 6-10 yrs
Become a paddling kid! Young paddlers learn and continue to develop basic paddling skills in a fun and safe environment. Explore the Gorge waterway and Victoria Inner Harbour in a variety of different paddle craft including sea and sprint kayaks, outrigger canoes, dragon boats and stand-up-paddleboards. We offer outstanding instruction provided by experienced and enthusiastic Coaches.
Camp activities include:
group paddles
a trip to the Crystal Pool
lunch at the park
skills acquisition
games and activities
relay races
paddling crafts
games
pizza lunch!
Youth Paddling Camp 11-15 yrs
We offer youth development camps to kids 11-15 years old. These camps welcome beginners as well as more experienced paddlers who wish to develop technical skills and build sportsmanship and teamwork on the water. Learn self and team rescue skills in sea kayaks and outrigger canoes, while adventuring farther up the Gorge waterway and into the Victoria Inner Harbour on stand-up-paddleboards, and in dragon boats and sprint kayaks. Through games, activities and longer water time sessions, this group will enhance their on-water confidence and skills with the guidance of our team of competent and enthusiastic staff.
Camp activities include:
group paddles
a trip to Crystal Pool
lunch at the park
skills acquisition
games and activities
small boat experience
pizza lunch
small group technical coaching
Prerequisites: enthusiasm to learn new sports!
Camp Hours : 9:00am to 4:00pm
Pre- and post-care available from 8am to 9am and 4pm to 5pm daily.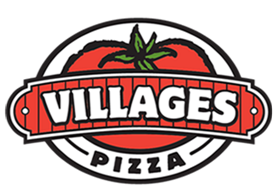 Note: When camps fill up we remove the option from the form. If it's listed, there's still space.
Watersports camps are tax exempt.
Villages Pizza is a proud supporter of Kids Camps
---
Registration
Due to the ongoing uncertainty caused by COVID-19, Fairway Gorge Paddling Club has temporarily held back the registration process for this year's weekly Water Sports Kids Camps.
We anticipate that many (if not all) of the weekly July / August camps will be able to proceed. Staff are preparing to meet and exceed any special mitigation measures established by local and national health authorities.
In the event that conditions permit a safe (and fun) resumption of programming, registration will resume, and we anticipate remaining spaces and weeks will fill quickly. Please complete the form below to provide us with contact information so that we may contact you as soon as registration re-opens.
Thank you
FGPC Kids Camps
If you have any questions, please contact us at kidscamps@fgpaddle.com
Refund Policy:
To qualify for a refund, participants must give notice at least one week prior to the program start date and are subject to a 15% administrative fee. Refunds will be processed as account credits or returned in the same manner in which they were received.