FGPC and COVID-19
FGPC's 2020 summer season is affected by COVID-19, and program changes should be expected. CLICK HERE for details about how FGPC is addressing programs and events for the coming season.
Paddle at the Fairway Gorge Paddling Club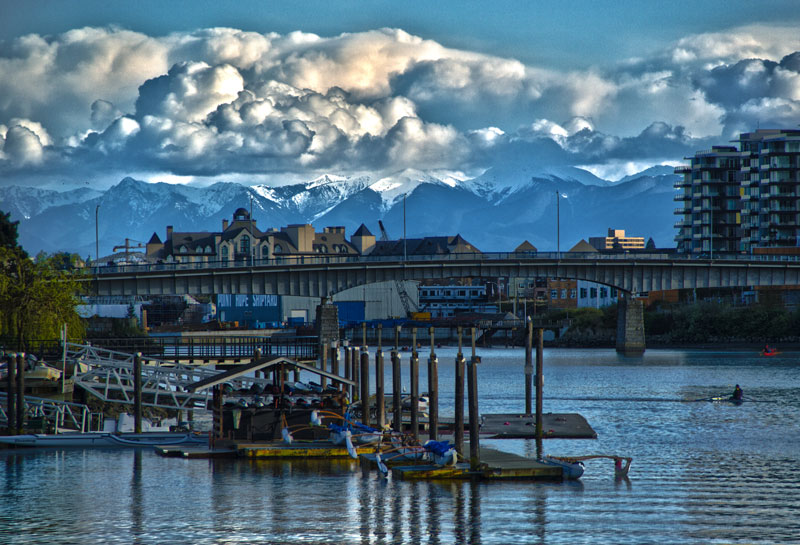 Paddles up! Train, play and compete 12 months of the year in one of the most spectacular paddling locations in Canada.
The Fairway Gorge Paddling Club, located near Victoria BC's famous inner harbour, offers protected tidal water conditions for dragon boats, kayaks, outrigger canoes and special events. Outrigger canoe paddlers and advanced kayakers can venture beyond Victoria's inner and outer harbours to the variable challenges of open water. A terrific mix of water conditions present themselves to paddlers within a 5km radius of our club.
Come down and try us out!
NOVICE PADDLERS:
FGPC offers novice, recreational and competitive dragon boat and outrigger programs
For people new to paddling, we have novice and recreational programs with coaches trained to keep you challenged and motivated to participate in paddling sports and improve you technique and enjoyment on the water, both as individuals and as members of teams.
"GREENHORN DRAGONS" DRAGON BOAT PROGRAM
Fairway Gorge Paddling Club (FGPC) offers 4-week programs for people from 13 to 99 to train in dragon boats in safe, fun, coached programs that take paddlers from novice to race-ready. Have fun and get a great workout on the beautiful Gorge Waterway.
Click here for more information.
MULTISPORT JUNIOR PADDLING PROGRAM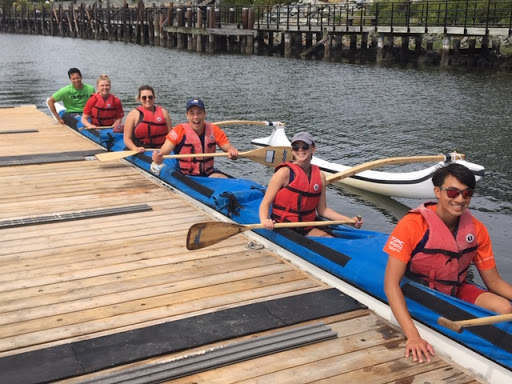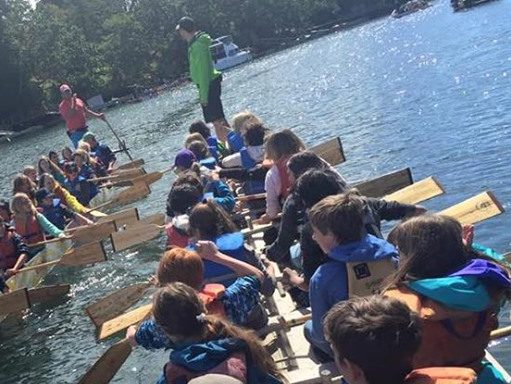 Fairway Gorge Paddling Club (FGPC) is excited to introduce a paddling program just for junior youth this Fall and Winter! Open to everyone aged 12 to 18, the FGPC Multisport Junior Paddling Program will focus on teamwork, and the fundamentals of dragon boat and outrigger canoe paddling. Guided by enthusiastic and qualified staff, this program will engage youth in a fun, safe and supportive learning environment to give them valuable life skills both on and off the water.
Click Here for more information.
---
EXPERIENCED PADDLERS:
If you're an experienced paddler, we offer a range of recreational, intermediate and competitive programs for aspiring and experienced athletes of all ages.
NEW FGPC now offers competitive dragon boat and outrigger programs for open, masters and senior age classes. These competitive programs enjoy facility and program front-of-the-line conveniences and staff support that FGPC contributes so that paddlers can focus their attention on performance, from season to season and from start to finish. FGPC plays a partnership role in the commitment to training and results demonstrated by these competitive teams:

DRAGON BOAT RACING PROGRAMS
OPEN division: FGPC Rebel Alliance
MASTERS division: FGPC Hornets
SENIOR division: FGPC Momentum
Contact us for more information or complete this form 

OUTRIGGER RACING PROGRAMS
FGPC Competitive Program
FGPC Intermediate Program
Contact us for more information or complete this form
---