FGPC and COVID-19
Unfortunately, the Spring and Summer sessions of Greenhorn Dragons have been cancelled. We look forward to our 2021 programs.
---
FGPC's 2020 Spring and Summer seasons are affected by COVID-19, and program changes should be expected. CLICK HERE for details about how FGPC is addressing programs and events for the coming season.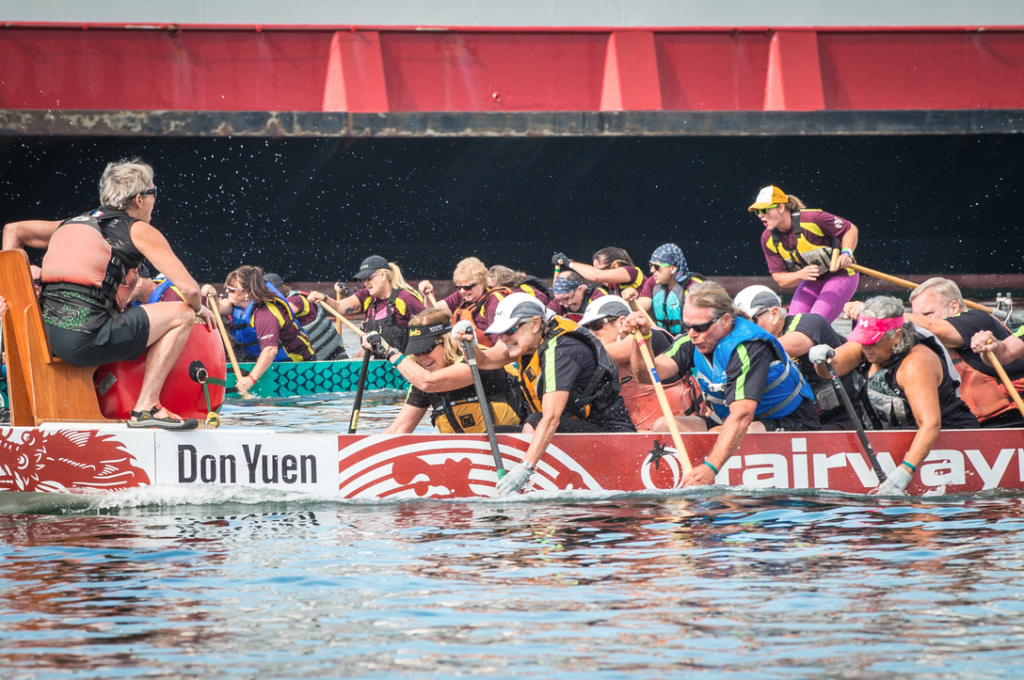 ---
LEARN TO DRAGON BOAT – Tuesdays and Thursdays from 7 pm to 8:30 pm
Greenhorn Dragon Boat Program Dates:
Cancelled

– Spring program: 8 practices from April 29 to May 24 ($115) including free entry into our Fairway Gorge Super Sprints Dragon Boat Festival held on May 24th

Cancelled

– Summer program: 12 practices from June 30 to August 9 ($190) including free entry into the Victoria Dragon Boat Festival held on the weekend of August 7 to 9
Fairway Gorge Paddling Club is offering a 4-week and 6-week program for people from 13 to 99 to train in dragon boats in a safe, fun coached program that takes paddlers from novice to race-ready. Have fun and get a great workout on the beautiful Gorge Waterway (2940 Jutland Road by the Selkirk Trestle).
Everything is provided: PFDs ("life jackets"), paddles, a professional coach and a stern, plus FREE ENTRY into Festivals as listed above.
Only TWENTY-SIX students (of all ages and abilities – no experience required) are accepted into this course.
For more information email registration@fgpaddle.com