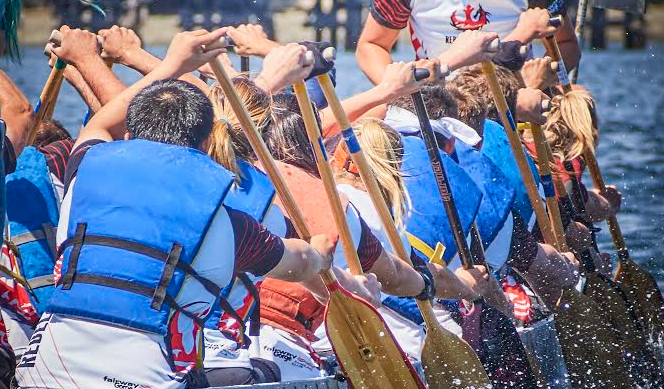 Fairway Gorge Paddling Club (FGPC) is excited to introduce a dragon boat paddling program just for youth this summer! Open to everyone aged 12­ to 18, the FGPC Youth Dragon Boat Training program will focus on teamwork, and the fundamentals of dragon boat paddling. Guided by enthusiastic and qualified staff, this program will engage youth in a fun, safe and supportive learning environment to give them valuable life skills both on and off the water.
Practices take place at the Fairway Gorge Paddling Club (FGPC) located on the beautiful Gorge Waterway starting in early July. Registration includes entry into the Victoria Dragon Boat Festival (August 9 -­11), an exciting opportunity for local youth to participate in an international dragon
boat race event and showcase their talent.
Come and join the team! Click here to access the online registration form and reserve a seat in the boat today.
Duration: July 3 ­- August 11, 2019 (11 practices + entry into the Victoria Dragon Boat Festival ­August 9­ -11)
Practice times: Mondays and Wednesdays from 4:00 ­- 5:30 pm
Cost: $150 (tax exempt) per youth participant
Age range: 12­ – 18 years
Head Coach: Brittany Nostadt
---
Registration:
For more information phone the office: 778.432.3472
**All those interested in the Youth Dragon Boat team are invited to come down for an open house on Saturday, June 22 from 1 – 3 pm at Fairway Gorge Paddling Club. At this event youth can get into dragon boats for free to try the sport out and ask questions about the program. Please refer to the "About us" tab to find more information on our club's location.**