FGPC provides Sprint Canoe Kayak scheduled programming for children and youth through the Chinook Racing Canoe Club.
Chinook is Victoria's only dedicated Sprint Canoe Kayak club and active member in good standing with Canoe Kayak Canada (CKC). Their experienced CKC certified coaches provide safe and fun recreational programming through to competitive development.
Chinook is now enrolling children 8 to 13 years old in their 2018 courses and programs. To enrol or for more information check: chinookclub.ca/
Summer Courses and Programs: click here
Funding Support and Children's Fitness Tax Credits
KidSport™ grants of up to $400 are available for Chinook participants ages 8 – 18 years who require financial assistance to pay registration fees.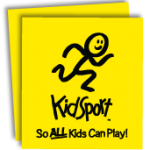 Chinook programs qualify for the $500 provincial Child Fitness Credit
Contact: chinookclub@shaw.ca or 250.380.0226
Website:  www.chinookclub.ca
Facebook: https://www.facebook.com/ChinookRacingCanoeClub