DRAGON BOAT TEAMS AND EVENTS FORM THE CORE of paddling programs at the Fairway Gorge Paddling Club (FGPC).
Teams consist of 20 or more paddlers, with provision for "spares," a steersperson, a coach and a drummer. Practices are 1.5 hours in length. All teams are encouraged to participate in dragon boat festivals, and some festival entries are included with club-sponsored teams (see below). We provide club-sponsored teams with coaches, steering assistance and administrative support including flexible paddler payment options, fundraising opportunities, festival registrations and inter- and intra-team communications systems.
Independent teams are also welcome! These teams manage their own payments and registrations and are responsible for supplying their own coaches and steerspeople. Independent team coaches and steerspeople must attend FGPC orientation clinics and sign the FGPC coaches' code of conduct each year. In addition, independent coaches must demonstrate proof of insurance. Coaches and team captains take responsibility for ensuring that their teams follow FGPC's paddling policies and procedures and that all paddlers have completed the required waivers and other paperwork.
IMPORTANT: Independent teams can opt into the club model at the beginning of each season. Team captains and managers are encouraged to meet with our staff to review club options and pricing for your team.
2018 SEASON OPTIONS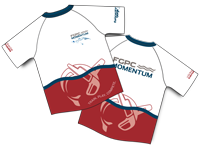 Full Season – Club-Sponsored
Typically April 2 to August 31 (customized start dates are available)
2x per week, $286.00 per paddler, based on 20-paddler minimum, coach only;
2x per week, $349.00 per paddler, based on 20-paddler minimum, coach and stern;
Includes entry fees to two FGPC-managed festivals (1x 1-day + 1x 2-day)
Includes individual paddler fee collections.
Club crews also have the option of paying a single total payment or 5 monthly payments.
CLICK HERE for more information about club teams.
---
Full Season – Independent
Typically April 4 to August 31 (customized start dates are available)
1x per week $1760+GST per team ($1848).
2x per week $3440+GST per team ($3612).
3x per week, $5200+GST per team ($5460);
CLICK HERE for more information about independent teams.
---
NEW: FGPC Dragon Boat Steering Lessons
Are you looking to learn how to steer a dragon boat or just looking to brush up on your steering skills?
FGPC now offers one-on-one steering lessons with our experienced staff sterns!
At each lesson you will steer a practice with guidance from one of our staff sterns,
where you will learn to be comfortable and confident as a dragon boat stern.
Each steering lesson is $50.00.
Practices are held Mondays through Thursdays, at either a 5:30pm – 7:00pm or 7:00pm – 8:30pm practice slot.
Contact the office at (778) 432-3472 to set up your steering lesson!
---
Short Season – Corporate Team Options
Want to race dragon boats as part of a corporate or company program?
Consider a FGPC corporate dragon boat racing program.
We supply all the necessary equipment and provide a coach and steersperson.
Our corporate programs are for both experienced and novice paddlers,
and include 15x or 8x 1.5 hour practices that can be tailored into
customized programs (subject to coach/equipment availability).
The 15x and 8x corporate options include coaching and entry fees
for the following festival:  Victoria Dragon Boat Festival Team Entry (10-12 August 2018)
CLICK HERE for more information about independent teams.
---
Summer Dragon Boat 2018
For those of you who want to get in an extra practice, our popular year-round "winter/summer" dragon boat program will be running during the summer season from April through August.
This program paddles on Saturdays from 9am to 10:30am, April 7 to August 25, 2018
CLICK HERE for more information about Summer Dragon Boat.
---
Gym Training
Full gym training program schedule available to paddlers for the winter / summer seasons (a new option to 12-month program paddlers – ask for details at the club !).
---
NEW: Dragon boat paddle order form – available to club members only. Consult your coaches for correct paddle length. CLICK HERE to order online.